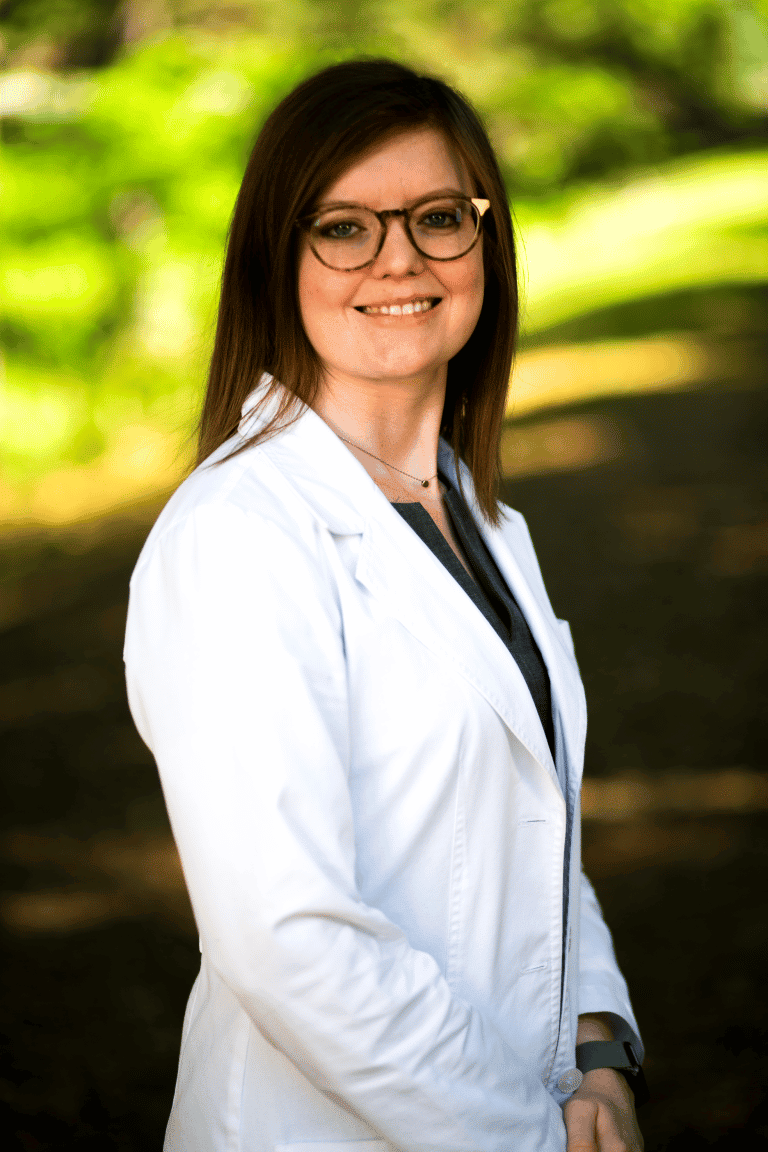 Allison McMichael
Au.D., CCC-A
Allison McMichael, Au.D., is a highly skilled Doctor of Audiology at Beneficial Hearing Aid Center. She's been with us for 4 years, having moved to Ocala from Wisconsin. She brings a strong academic background, having earned her Doctor of Audiology (Au.D.) degree from the University of Wisconsin, graduating with honors.
As advancements in technology continue to revolutionize hearing care, Dr. McMichael remains committed to staying at the forefront of her field. She pursues ongoing education and training opportunities and enjoys working with the rest of the Beneficial Hearing Aid Center team to offer state-of-the-art products to those in her care.
Making personal connections to her patients is important to Dr. McMichael. She recognizes that hearing is a deeply personal issue that touches virtually every aspect of your life. When she works with you to find the best hearing aid for your needs, she takes care to listen to how you shape your days, which gives her the insight needed to narrow down the options.
To learn more about Dr. McMichael and her approach to customized hearing aid services, schedule an appointment today. You can book your visit online or by phone today.