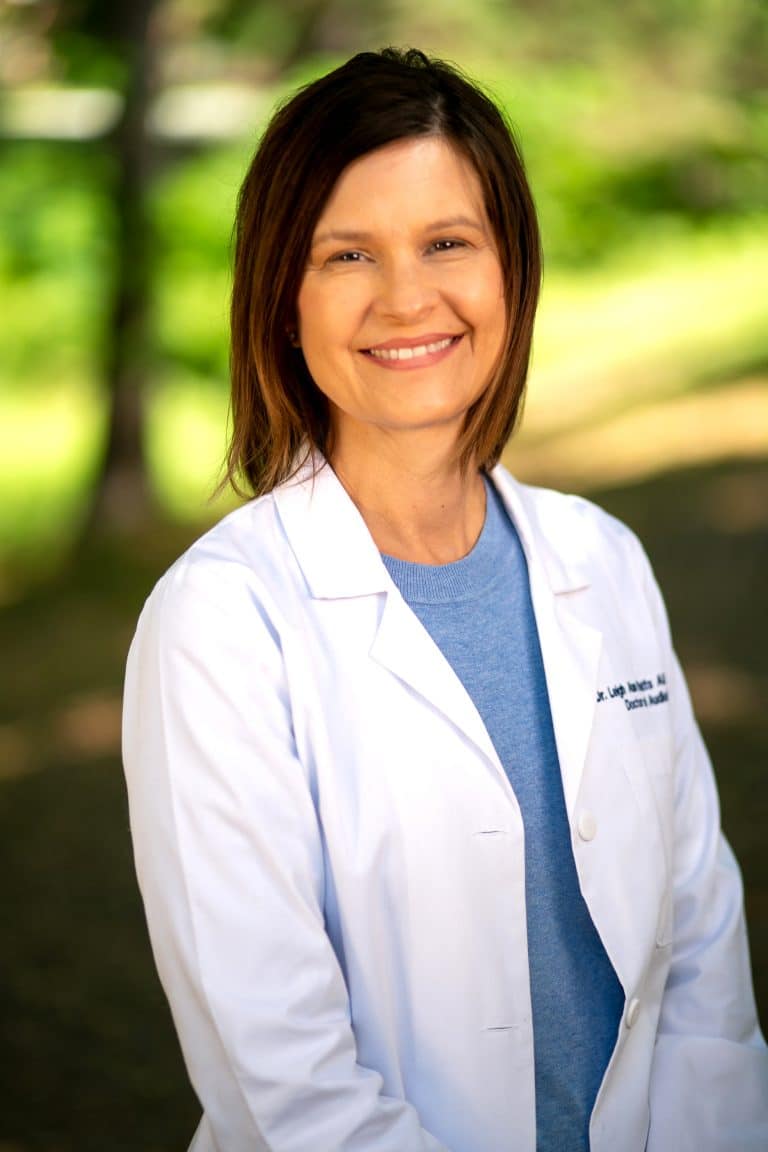 Leigh Ann Watts
Au.D., CCC-A
Leigh Ann Watts, Au.D., CCC-A, is the Director of Audiology at Beneficial Hearing Aid Center serving patients in and around Ocala, Florida. Dr. Watts is passionate about customized treatment and considers it a privilege to play a role in improving the hearing of those in her care.
Dr. Watts holds a Doctor of Audiology (Au.D.) degree from the University of Florida. Marion County's first Au.D., she received cutting-edge training, skills, and tools to help address her patient's needs. Dr. Watts continues to expand her skills and knowledge through ongoing educational opportunities and shares her passion for learning with the rest of the team at Beneficial Hearing Aid Center.
Dr. Watts believes that her role is one of partnership with her patients, and she takes the time to perform a thorough hearing evaluation that incorporates your overall health, age, and lifestyle. By delving into not only your current hearing challenges but also the way you interact at home, at work, and in your community, Dr. Watts is able to make a recommendation customized to fit your specific set of needs.
You'll also receive the details you need to evaluate the available options and make an informed choice about your care. Finding the right hearing aid is not a one-size-fits-all process, and Dr. Watts is here to guide you through from start to finish.
When she's not in the office, Dr. Watts enjoys all that the Florida coastline has to offer with her family. She also loves reading and traveling. 
If you're tired of struggling with hearing loss and are ready to take the first step toward renewed hearing, schedule an appointment with Dr. Watts today. Online booking is available, or you can always call or stop by the office to set up your visit.